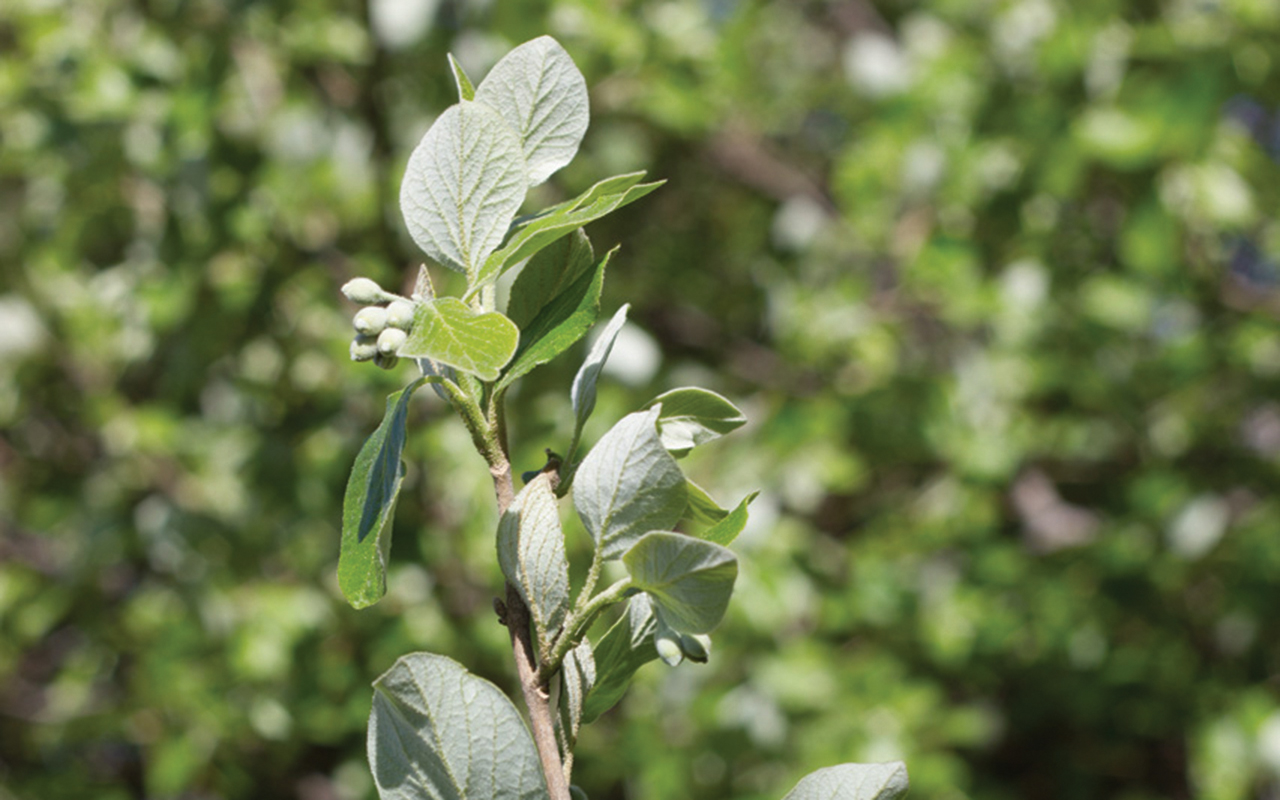 Officinal Styrax, Storax, Snowball
Styrax officinalis L.
Styracaceae
Officinal stryrax, is called a'bhar and also al-labna, libneh, and shabreeh in Arabic. The variants labna and libne are either derived from 'Lebanon', or refer to its flowers' white colour. The plant is of medium size, deciduous, and has alternate, light green leaves. The flowers have white petals and pale-yellow anthers. They have a fragrance similar to that of citrus blossoms. The greenish-yellow fruit matures in early autumn and is covered in fuzz. It contains a shiny brown seed that is considered poisonous. The fleshy part of the fruit is extremely bitter, yet attractive to some animals that avoid the other poisonous parts.
The plant blooms by the end of winter, specifically from April until June. It grows in most regions in Palestine, except the Naqab desert. The plant produces an abundance of flowers with a nectar that is very attractive to bees, so it is regarded as one of the most important trees for producing honey. In the past, the poisonous seeds would be crushed and used in fishing. Further, the hard, brown, aesthetically pleasing seeds were strung together as worry beads. A white, sticky resin is extracted from the plant and used as incense that is said to be beneficial against some diseases. The resin has other names in Arabic, including mia'a, bakhour jabali, bakhour Mariam, and 'ambar jabali.
Medically, officinal stryrax is a source of mastic resin, which since ancient times has been widely known in the traditional folk medicine of most cultures and civilizations. Nowadays, officinal stryax is planted in gardens to add a light green colour that visually balances shrubs of a darker hue.
Traditionally, there is a belief that Moses' staff was made of officinal stryrax wood. For this reason, some people avoid cutting the plant or burning its wood.
Source: A Garden Among the Hills: The Floral Heritage of Palestine. © The Palestinian Museum 2019