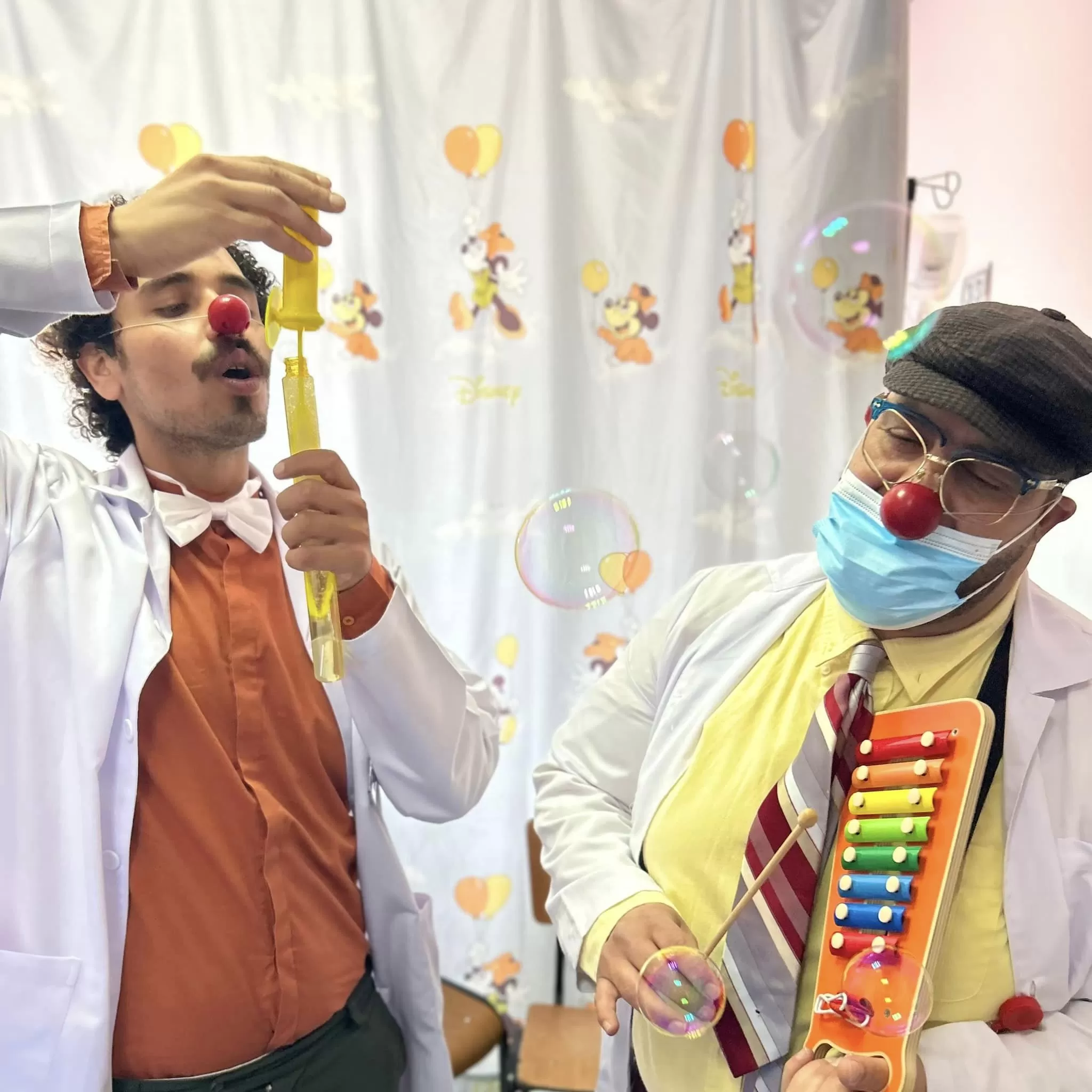 Humour in Healthcare
Workshop for parents of disabled children
Recreational activity for all children
In collaboration with RED NOSES Palestine
Thursday, July 6th | 10:00-12:00
Location: The Palestinian Museum
Language: Arabic

Join us for a workshop in collaboration with RED NOSES Palestine on using humour in healthcare. This workshop will train the public on techniques that will create a good first impression and an atmosphere of trust and fun when dealing with a sick person. The target demographic of the workshop is parents of disabled children looking to gain skills on how to best treat their children.

The workshop will take place alongside a recreational day for children. RED NOSES employs the art of laughter to help sick children overcome the difficulties of treatment. It does so through a team of clowns who create a strong connection with patients; this helps them more positively respond to treatment, enhances resistance to the disease, and improves their mental health through cheeky laughter.