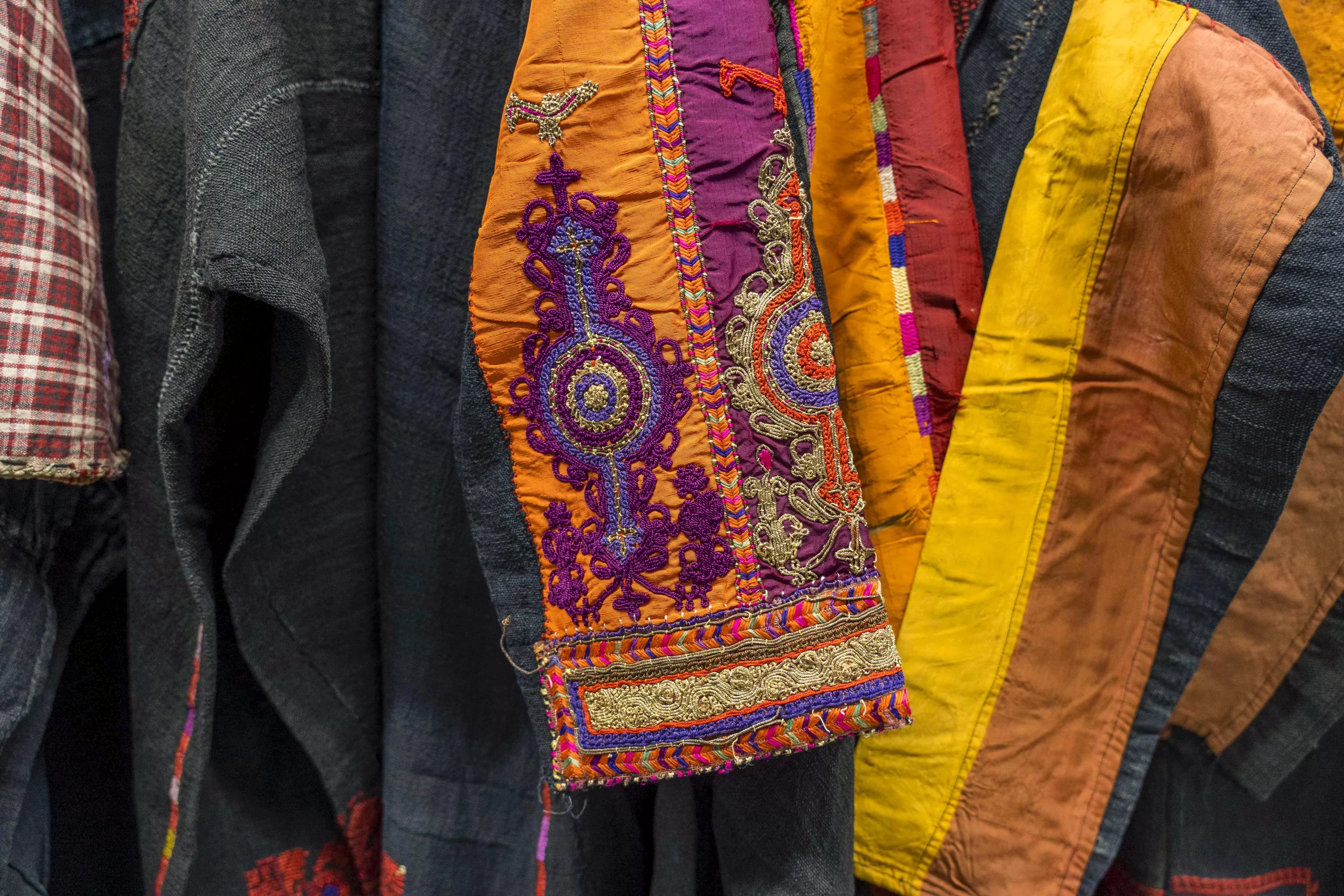 Three decades ago, a collection of 80 traditional Palestinian thobes travelled from Palestine to the United States, where they were acquired and conserved by 4 Palestinian-American women from the Committee for the Preservation of Palestinian Heritage (CPPH) in Washington, D.C. These remarkable women worked tirelessly to present the thobes to the public in several exhibitions held across the United States.
In November 2018, a CPPH representative learned about the Palestinian Museum through a TV report. They later visited and offered to donate the thobes collection and to achieve the goal that initially prompted the collection: To return them home to Palestine where they belong, under the care of a professional and safe Palestinian museum.
The Palestinian Museum announced its first crowdfunding campaign to bring the collection of 80 thobes and heritage accessories to the homeland, securing their return in 2021. Upon their arrival, they were promptly digitised and placed in a safe collection room as part of the museum's permanent collection.
These unique pieces of Palestinian heritage, and the stories behind them, are now accessible to the general public as part of the museum's exhibitions, educational programmes, archives, and digital projects.