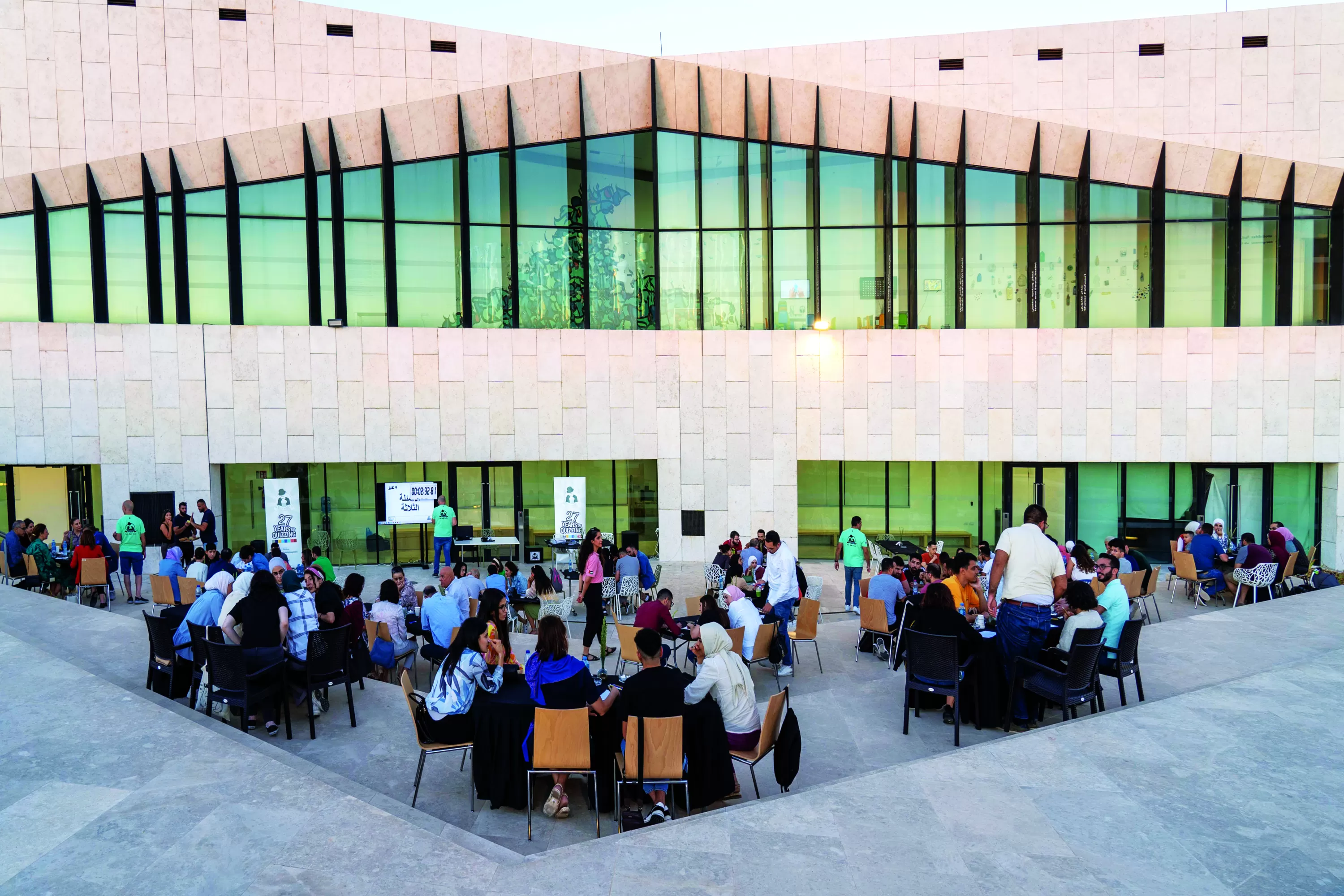 Quiz Night
In partnership with Riad Mustafa

Wednesday, July 19th | 19:00-21:00
Age Group: 16 years and above
Location: The Palestinian Museum Terrace
Language: Arabic

Join us for a fun summer night at the Palestinian Museum terrace with Riad Mustafa, the founder of Quiz Night in Palestine.
There may be up to 6 people per team. Tickets for all 6 members cost 175 ILS total, with appetizers included.
Tickets are on sale at The Palestinian Museum and Zeit ou Zaater Restaurant and through Mr Riad Mustafa (tel. 05599242703).