Image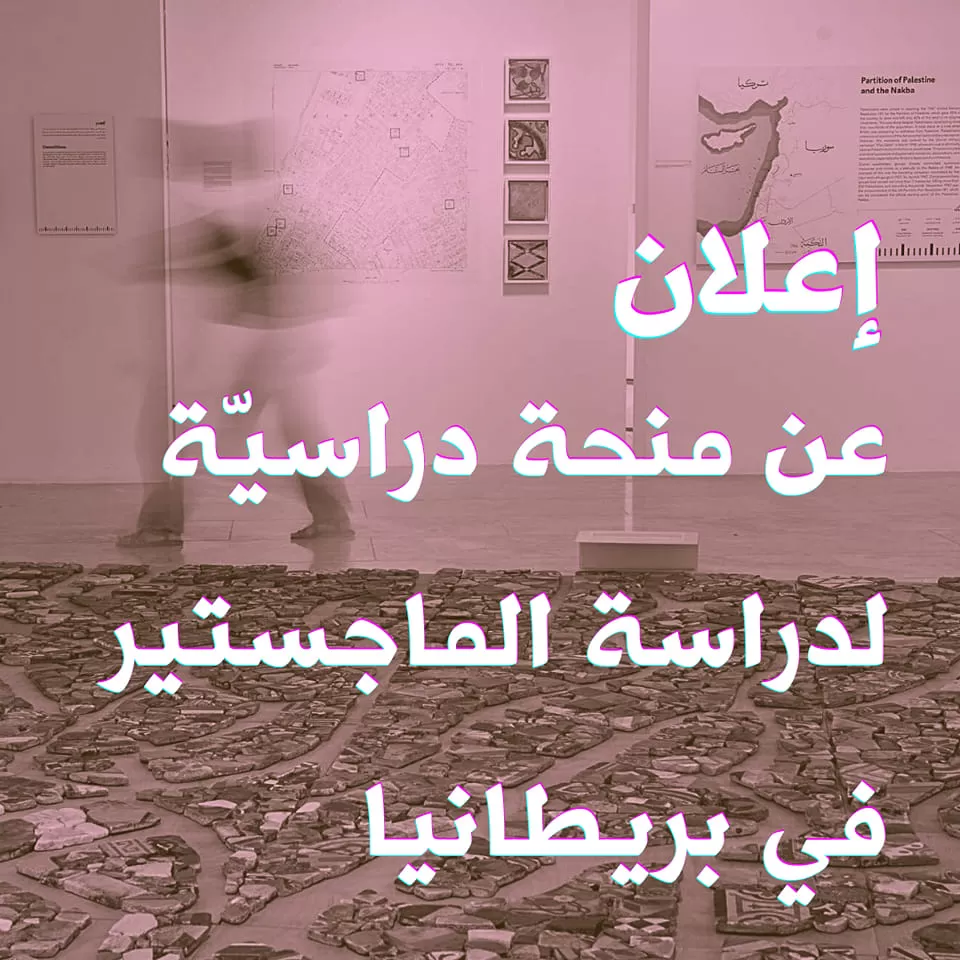 Birzeit: The Palestinian Museum-Non-Governmental Association announced the launch of the Riad Kamal Scholarship for Museum Studies to support a Master's degree at a leading British university in the fields of curating and museology. It is a fully funded scholarship aimed at providing the cultural sector in general and the local museum sector in particular with more specialists.

This scholarship is funded by Mr Riad Kamal, one of the earliest supporters of the museum. The Palestinian Museum's Education Court was named in his honour, in recognition of his generous continued support and faith in the museum's cross-generational educational mission.

Adila Laïdi-Hanieh, PhD, Director General, stated: 'This scholarship came about to develop museum work in Palestine and to provide the sector with graduates certified in museology; upon graduation, the recipient will be provided with a job opportunity in the Palestinian Museum's Curatorial and Collections Department, where, based on historical research, they will develop, curate and manage our historical and cultural exhibitions that feature ethnographic items, artworks, archival material, and interactive and educational stations.

To apply, please register here. The deadline to submit applications is Sunday, April 30th, 2023.
The applicant must meet the following conditions:
- Hold Palestinian citizenship
- Able to reside and work in Palestine
- Committed to returning and working in Palestine following graduation
- Preferably have at least a year of work experience
- Familiarity with Palestinian history and culture, and with museum work and exhibitions in general
- Send a 1000-word paper explaining their motivation to receive the scholarship, why they would like to study curatorial and museum studies/museology, and their vision for contributing to the development of the museum and cultural sector in Palestine. 

The Palestinian Museum – Non-Governmental Association is dedicated to supporting an open and vibrant Palestinian culture locally and internationally. The museum presents and contributes to new narratives on Palestinian history, culture, and society from a new perspective. It also offers spaces for creative ventures, educational programmes, and innovative research. It is one of the most significant contemporary projects in Palestine.