Image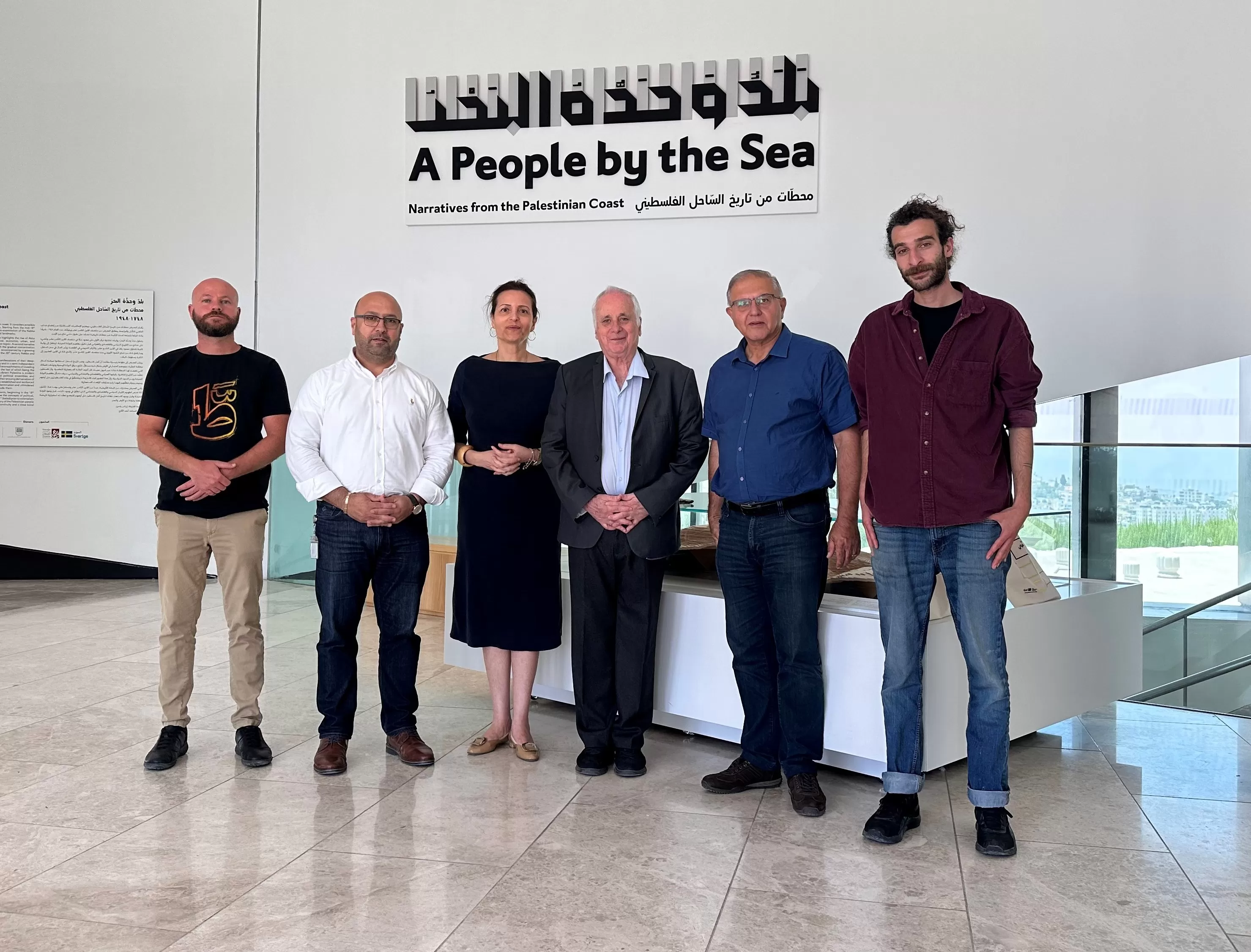 14/6/2023- Birzeit: Historians Dr. Ilan Pappe and Dr. Johnny Mansour visited the Palestinian Museum. They were received by the Director General of the Museum, Adila Laïdi-Hanieh, Ph.D. the director of Resource Development, Samer Makhlouf, and by the director of Research & Knowledge, Nabil Barham.

The visit included a guided tour of the exhibition "A People by the Sea" given by assistant curator Ahmed Aqraa, during which they learned about the historical stations of the exhibition and its political, social, and cultural dimensions, which dovetail with their research interests, especially in the context of the history of Palestinians, before and after 1948, and the ongoing Nakba.

The tour also included a visit to the restoration studio, digitization lab, and collections room, accompanied by Baha Jubeh, director of the Collections and Restoration Unit at the Museum. The visit aimed also at developing future cooperation between the museum and the Institute for Palestine Studies at the University of Exeter, UK, headed by Dr. Ilan Pappe.