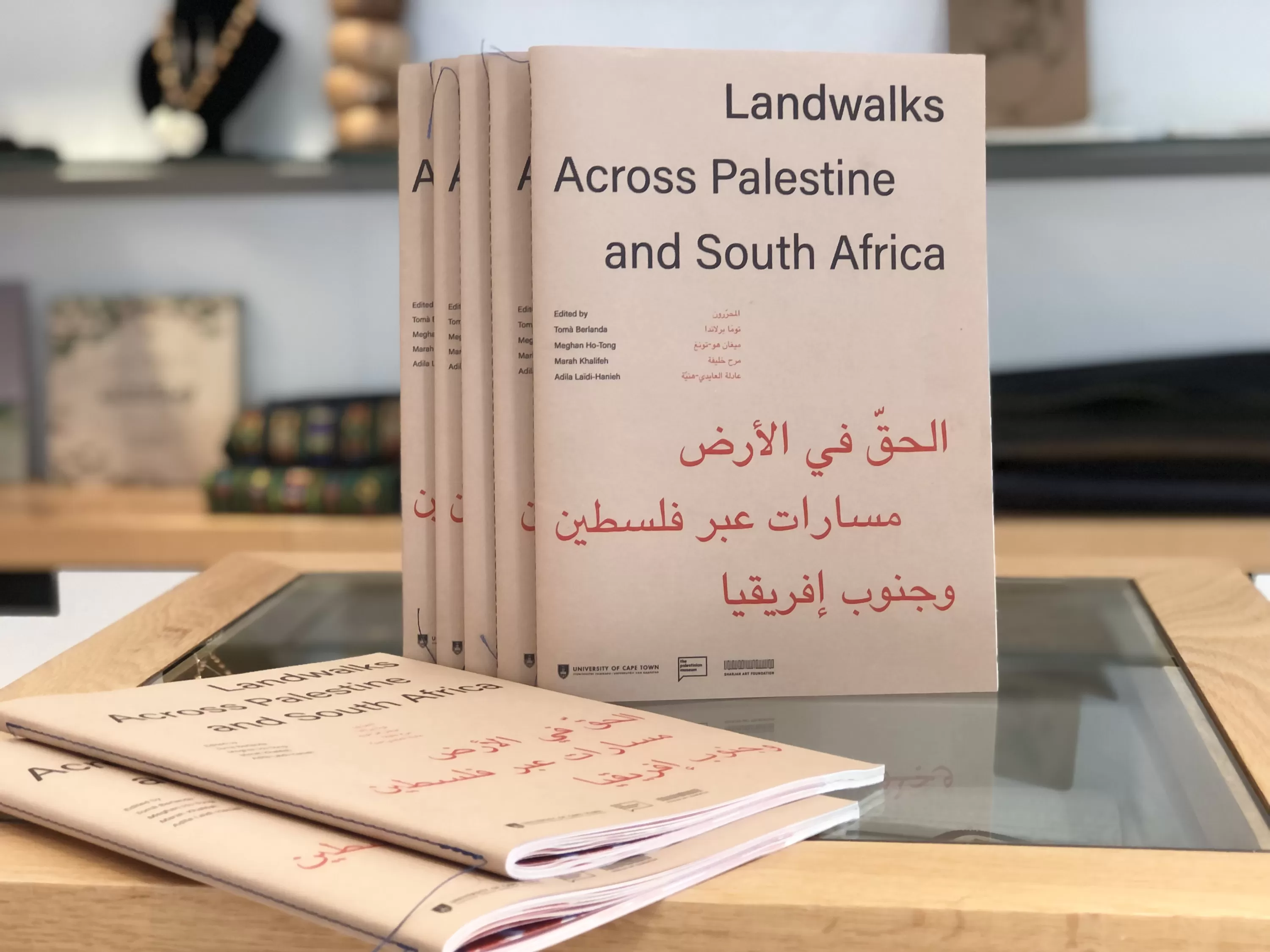 "Landwalks: Across Palestine and South Africa"
Speakers: Saleh Abd al-Jawad, PhD, Omar Tesdell, PhD, Tareq Khalaf, Tomà Berlanda, PhD, Meghan Ho-tong
Wednesday, September 6th, 17:00-19:30
Location: The Palestinian Museum terrace
Language: Arabic, English interpretation is available

This book comes within the framework of a research partnership agreement with the University of Cape Town and is the result of an ongoing two-year research project (July 2021-July 2023) on the topography of the occupation in the West Bank. It examines the similarities, intersections, and peculiarities between the Palestinian experience and the experience of Apartheid South Africa. The 96-page book, published in Arabic and English, explores embodied ways of knowing land and reclamation of the collective landscape of the two nations by overcoming fragmentary colonial boundaries through artistic practices and research.