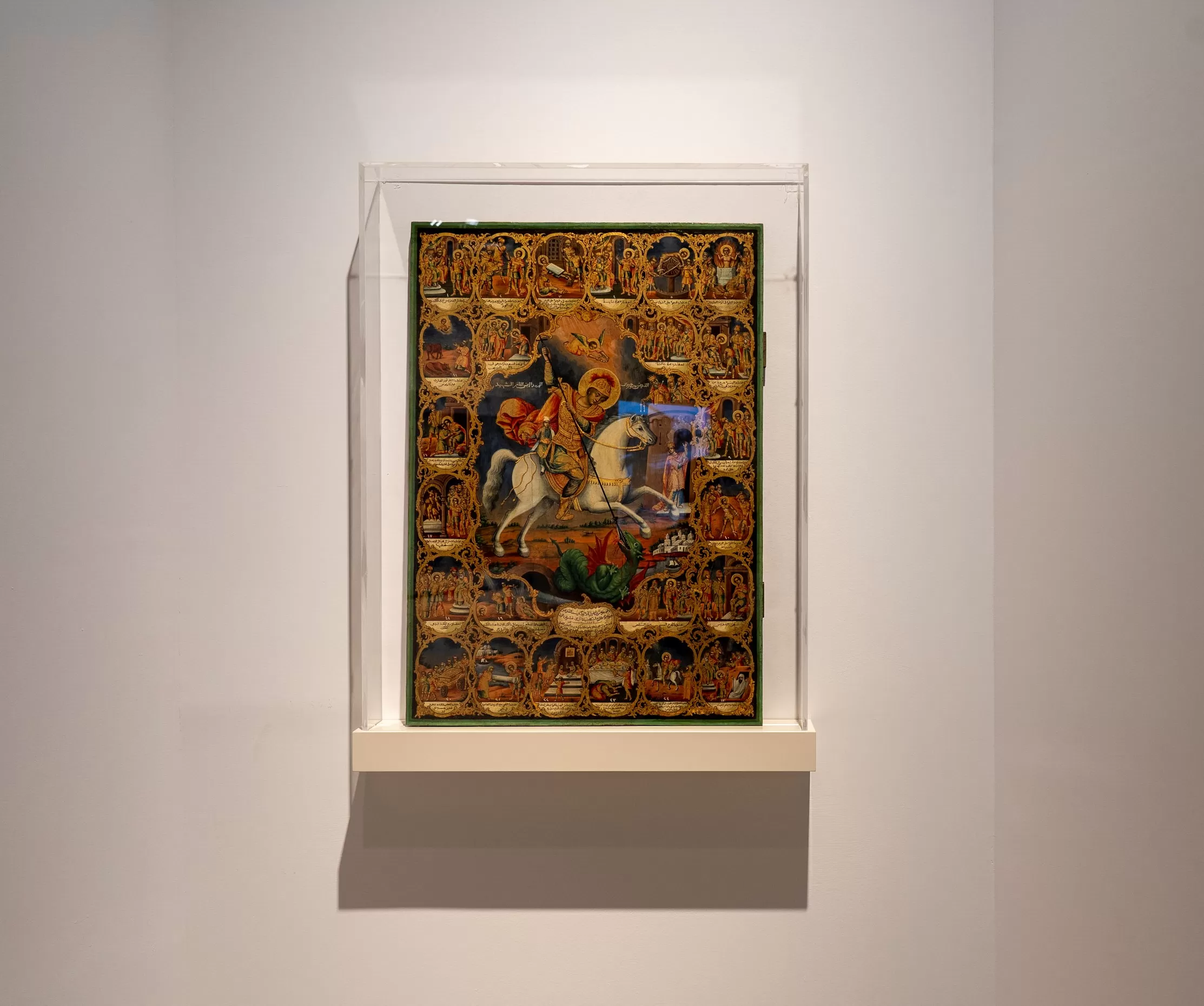 La Vita Icon, Life of Saint George
With collector and researcher: George Al Ama

Tuesday, June 20th, 18:00
Location: Palestinian Museum Social Media Platforms
Language: Arabic with English translation

Join us for a fascinating discussion of a 19th-century icon representing scenes from the life of Saint George, at the centre of which is the scene where the Saint slays a dragon. It was endowed by Gerges Debbas and his sons to a church in Yaffa on October 3rd, 1875. The inscription on the icon reads: 'This consecrated icon was made by the hands of the poor servant teacher, Yanko Teodori Tadros, in Al-Quds Al-Sharif'.