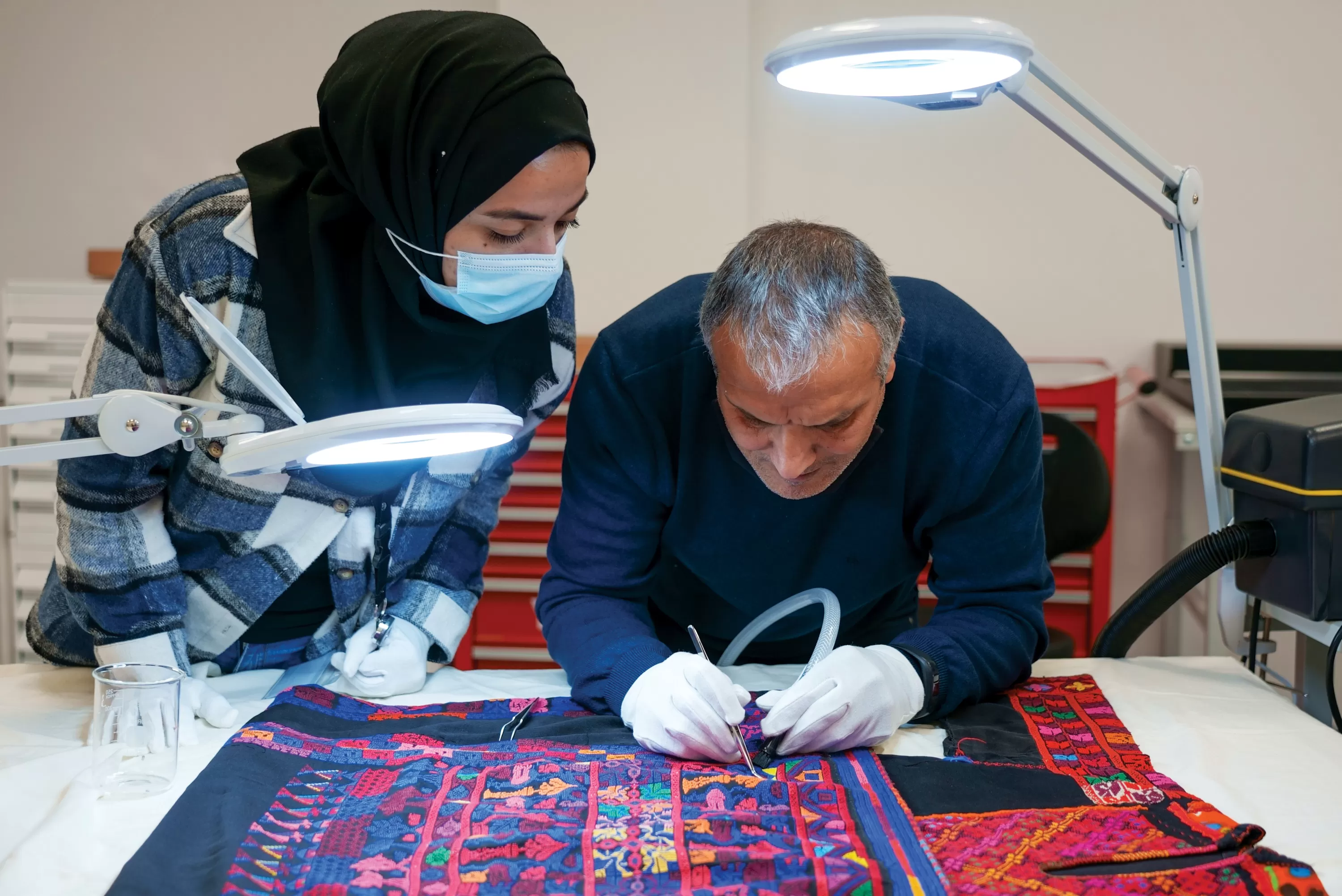 Textile Conservation Studio Launch Ceremony
Wednesday, July 26th, 15:00-16:00
Location: The Palestinian Museum
Language: Arabic, English translation available

The Palestinian Museum is launching the first textile conservation studio in Palestine, established to apply the best-known methods to the conservation and restoration of heritage fabrics within the Museum's permanent collection. It will also serve as a resource of advice and training in the field of conservation and restoration for other institutions' collections, individuals, and all those interested in Palestinian heritage.

This studio was made possible by the International alliance for the protection of heritage in conflict areas (ALIPH) and through a partnership with the Victoria and Albert (V&A) Museum.